Kids have many options in today's world to stay engaged and entertained at home. In fact, we've covered over 40 indoor games for kids on our blog.
But with over 67 million playing Bowling every year, it can be safely assumed that it's a pretty popular game with kids as well. Bowling is also the number 1 participation sport in America.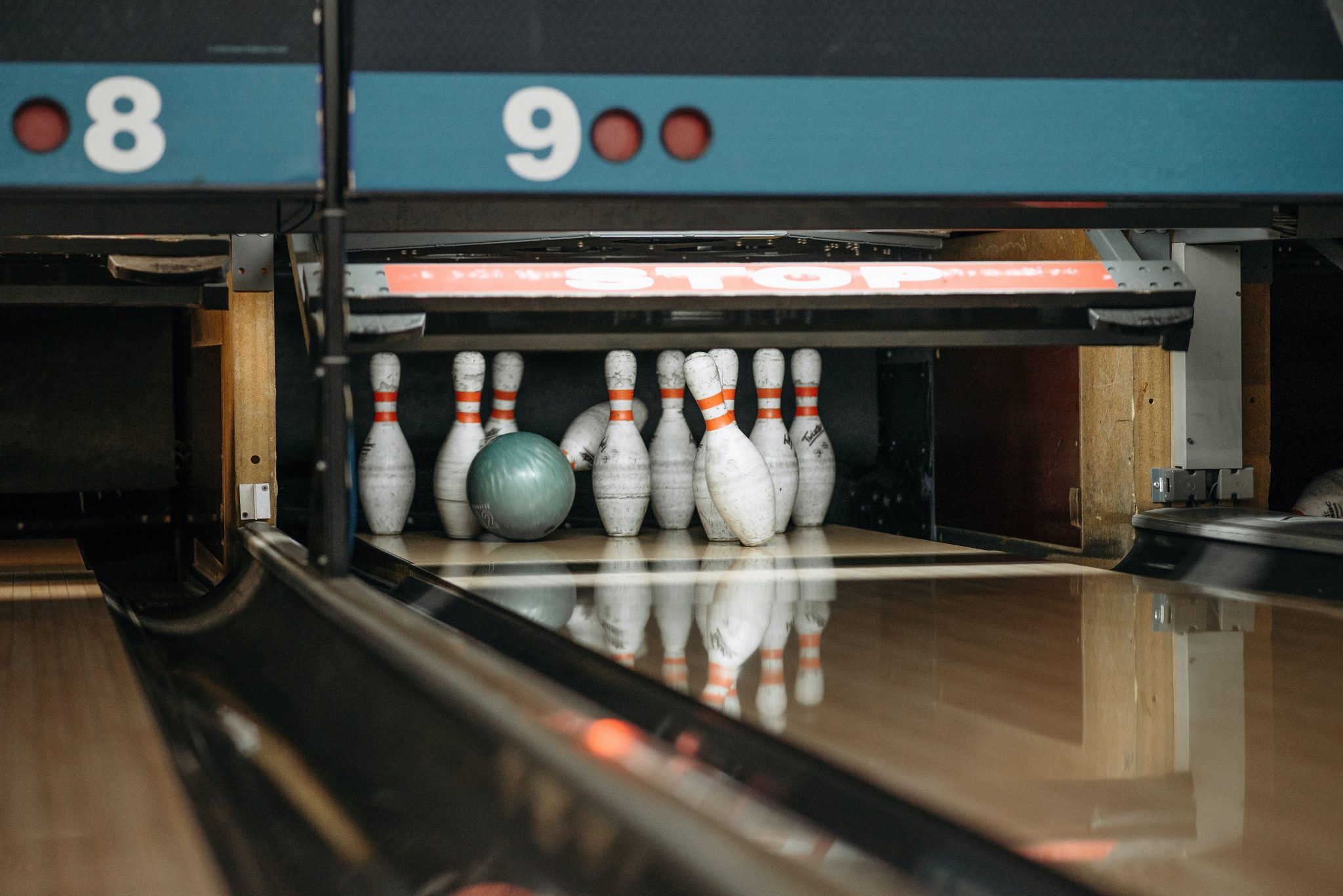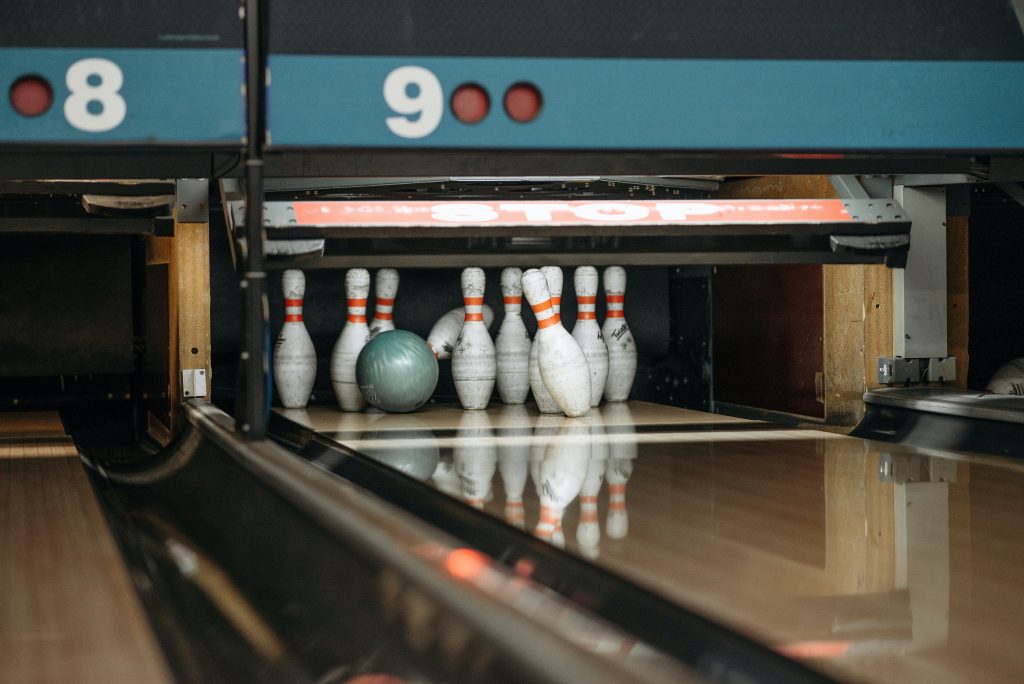 If you've concern over how safe it would be for kids to play bowling worry not, as we'll help you select the safest and the best bowling ball for kids available in the market.
Let's have a look at our comparison table
Remember, you can't build a great building on a weak foundation! Children who learn to bowl with the wrong ball may never learn to bowl correctly. Therefore, it is absolutely essential that you choose the right bowling ball from the start.
Here are some best bowling balls you can consider buying for Kids:
1. Brunswick TZone
Sale
Why is it our Best Overall Choice?
The Brunswick TZone has everything; style, quality, brand name, and durability. It's an awesome first bowling ball for a tween and even a teenager!
The Brunswick TZone is an absolutely wonderful bowling ball. First of all, these bowling balls come in a wide range of beautiful colors and patterns, kids are certainly going to love them. Secondly, this ball has a great finish, and it's amazing for beginners who are learning to shoot straights. The lightweight and finish of the ball gives it great speed and makes it ideal for beginners. The price of the ball is very affordable; its good for anyone who wants to buy a ball that's fits them but at a reasonable price.
You can get holes drilled in this ball from your local pro shop. It will give you an ideal fit at a reasonable price.
Beautiful style
Wide range of colors and designs
Affordable price
Available in weights from 6 – 16 lbs.
Customizabl
The Tzone has no curve potential, you can't hook it
2. Storm Mix Bowling Ball
The storm mix is a great ball for beginners. It offers the high control capacity of a plastic ball combined with the hook only a urethane ball can deliver.
The storm mix is available in multiple colors and designs at a very reasonable price. You can get holes drilled in the ball for a perfect fit.
The Storm-mix is a high-performance ball entry-level ball. It is perfect for children who are learning to curve the ball.
It can help young bowlers up their game by learning new skills.
A Urethane ball, it has hook potential
Reasonable price
Wide range of colors and designs
Available in weight from 6 – 16 lbs.
customizable
Some have complained that it's not very durable
3. Pyramid Path
The Pyramid Path series is another amazing bowling ball option for children. The pyramid Path is on par with Brunswick TZone. It is a solid plastic bowling ball that gives the young players great control over the ball. It allows them to shoot straight and master their positioning and stance.
Unlike other plastic balls, the Pyramid Path is also a hard hitter. It has the ability to knock down the ten-pins. Players can use this ball to hit higher averages and deliver consistent throws.
The price of the ball is also extremely reasonable; children will find it easy to control and easy to purchase.
Affordable price
Good quality plastic
High gloss finish
Hard-hitting ball
Available in multiple colors and designs
The surface of the ball is easily scratched
4. DV8 Poly
The DV8 Polyester bowling ball by DV8 is a solid option for a beginner bowling ball for children. The ball is made from high-quality plastic material and finished with a high gloss.
The DV8 poly comes undrilled and packed in a box, that way, children can get it drilled according to their own hand size. It will give the perfect fit and confidence to play their best game.
The DV8 comes in a beautiful black and red color. It is beautiful to look at, but it may chip easily.
Economical price
Easily available
High gloss finish
Suitable for beginners
Can get chipped easily
May crack after several games
5. On The Ball Bowling
Why is it our Best Premium?
On the Ball Bowling is in a league of its own. The ball is high performing and beautifully designed.
Description
The bowling company designs unique, designer bowling balls that showcase the art of notable artists.
Children are bound to love the colorful and artistic balls. Every child can choose their own style of the ball from a wide variety.
Apart from their artistic design, these bowling balls are high-performing durable bowling balls. It can be used on any lane condition to give a good throw and consistent results. It is especially good at dry to medium bowling lane conditions.
Durable material
Wide variety of unique, artistic designs
High- quality product
Great for beginners and shooting spares
It is very expensive
Statistics show that more than 200 colleges offer over $6 million bowling scholarships every year. Each year, more than 18.8 million children participate in Bowling. Interestingly, Bowling is also the number 1 party destination for children under the age of 12! Children love to go for birthday parties and after school hangouts at their local bowling alley.
Apart from being a fun activity that encourages social development in children, Bowling also promotes physical fitness and cognitive development.
Bowling uses 137 muscles of the body, keeping the body active. Similarly, experts suggest that learning to calculate scores, counting averages, and learning about angles of the balls to adjust to lane conditions helps children understand mathematics and physics.
Bowling is an equal opportunity game; no one sits on the bench in Bowling. Children love to bowl because it's fun, and it allows them a chance to have fun with their friends! Amazingly, the youngest child to score a 300 game was only 9 years old!
I am sure that was only possible because they had the right bowling ball. When kids bowl, you need to provide them the right bowling accessories.
Children cannot play with heavy bowling balls. They need lighter bowling balls that accommodate their growing body and compliment their capacity for physical strength.
How to Choose A Bowling Ball for Kids?
The bowling ball is the most important accessory in Bowling. Choosing the right bowling ball makes the difference between winning and losing.
It is especially important for children because it helps develop their bowling skills.
Children are new to Bowling; they are learning the game, including how to hold, swing, and release the ball. However, they won't be able to deliver excellent, consistent throws if their bowling ball is too heavy or it isn't the right fit.
Here is what you should keep in mind when selecting bowling ball for kids:
Choosing a House Bowling Ball
A house ball is the bowling ball provided by the bowling alley. Typically, a bowling alley has bowling balls that weigh 6 lbs. to 16 pounds. The house balls are drilled for finger and thumb holes according to the average specifications. This means that they will never give you the perfect fit for your hand size, but you may be able to find a house ball that is pretty close.
Here is what you need to look for:
Weight
Whether you are purchasing a new ball or choosing one from the rack at your bowling alley, you need to find yourself a ball that you are comfortable with. Ideally, a bowling ball should be 1 lb. Heavier than the weight you can lift easily. Another rule of thumb is to choose the ball weight that corresponds with your age.
For example, if you are a six-year-old, then choose 6 lbs. Bowling ball, and so on. This is not a hard and fast rule, I will recommend that children want a ball which feels comfortable to them. They should pick a few balls and test them to see which one is most suitable for them.
Typically, tweens use ball weight ranging from 6 to 10 lbs. Whereas teenagers go for ball weights between 11 and 14 lbs.
Fit
The 'fit' of a bowling ball is extremely important. It signifies how well you can hold and grip the ball after you have inserted your thumb and fingers in the dedicated holes. A lot of the time, kids will insert all three digits at the same time. This not the correct way to do it, here is how you should check the fit of a ball:
Insert your thumb before you insert the fingers in the dedicated digit holes.
If you feel a slight drag on your thumb, then it is the right size for you.
Once you have inserted your thumb in the thumb hole, measure the distance between the thumb and the finger holes. You can do this by spreading your fingers and laying them across the finger holes. With your fingers stretched, the second joint line on your fingers should be approximately ¼ inch past the front edge of the hole. If the span is correct, then you can insert fingers in the finger holes.
See if the finger hole is right for your fingers; it shouldn't be too loose or too tight.
You are never going to find a house ball that meets all of the above specifications. Hence, you will have to compromise a little on the fit. Here is how you do it:
Always choose a bowling ball with the right thumb hole fit. The fit of the thumb hole is more important than the fit of the finger holes.
The span is the next important element; if you can find a bowling ball with the right span, then you will be able to hold and grip it properly.
Finger-fit is the least important element. If your thumb hole is a good fit, then your fingers won't come out of the bowling ball holes even if they are a loose fit. Therefore, if you have to compromise, compromise the fit of the finger holes.
Tip: if the ball fits your hand, then you can choose a 1- or 2-pounds heavier ball. Proper fit will allow you to use a heavier ball without losing your posture, balance, or throw.
Watch this video to understand more about choosing the right ball:
Buying Your Own Bowling Ball
If you don't want to use the house bowling ball, then you can purchase your own. Some may argue that purchasing an expensive bowling ball for a child is unnecessary, I respectfully disagree.
If your child bowls frequently, then a personalized bowling ball is just what the doctor ordered! The right bowling ball will give them the right foundation to build their bowling skills. It will help the child enhance their skills and become a better bowler.
In my opinion, purchasing a bowling ball is a great investment if your child is serious about Bowling.
Just like choosing a house ball, weight and fit are important when selecting your own ball.
Weight and Fit
Take your tween to the pro shop. If you are a teenager, you can go by yourself or with a couple of friends. The pro shop assistant will make you test the weights to help you determine the weight which you lift comfortably.
Generally, the weight ratio method is used to determine the ideal ball weight. Experts recommend that a bowling ball should be 10% of your body weight. If you weight 60 pounds, then 6 lbs. the ball is suitable. You may add one or two pounds more if you feel comfortable.
The pro shop assistant will help you choose the right weight. He/she will ask you to take the ball in your hand and swing it back and forth without letting go of the ball. The ideal ball should be light enough that you can swing it freely but heavy enough that it increases the momentum of your swing when it comes forward.
Once you have selected a bowling ball, the pro shop assistant will take measurements of your thumb and fingers to drill holes in the bowling ball, according to them. A bowling ball that has been drilled for your hand-fit is going to give amazing results. It will help you achieve consistent deliveries at every throw.
At this stage, you can choose to select a heavier ball. A heavy ball has a higher probability of knocking down the ten-pins then lighter bowling balls. A pro tip is to choose the heaviest ball you can comfortably lift and swing.
Material
Apart from the weight and fit, you should consider the material of the bowling ball. A bowling ball is made up of four popular materials: plastic, urethane, reactive resin, and proactive (particle).
Every material has its own advantages and disadvantages, read How To Choose A Bowling Ball for details. Here is a short summary of the materials:
Coverstock Material
Advantages
Disadvantages
Ideal for
Player level
Player Style
Polymer/Plastic
Smooth & shiny surface. Great control
Minimal hook
Beginners and Shooting spares.
Players who prefer speed over hook can use these too.
Urethane
Great transition ball. Higher hook potential
Doesn't cut through oil as well as reactive and proactive balls
Intermediates looking to upgrade from plastic
For players who are looking for a perfect balance between speed and hook
Reactive Resin
Wild pin action. Just the perfect amount of hook with greater hitting power
Less control. A slight error can ruin the roll
Professionals and advanced level players
For players who prefer hook and grip over speed
Particle (Proactive)
Amazing grip and hook.
Less control. A slight error can ruin the roll
Advanced level professional players.
For experts who have built up good ball speed and now want to master their hook.
I recommend that you should choose a plastic bowling ball or a Urethane bowling ball for tweens. Plastic bowling balls are a great choice for children because they are fast and give kids better control over the ball.
The children are just learning to bowl, and thus their game is more about shooting straight than hooking the ball. A child can start with plastic bowling balls, and once they have learned to shoot straight, they can work on hooking the ball with more advanced materials.
Plastic bowling balls are also good for kids who change their weights frequently. We all know that bowling balls don't come cheap, it will be hard for parents to buy their kid a new ball every time they decide to switch weights.
A plastic ball is comparatively cheaper, so it's a good investment. It also comes in many attractive colors and designs, which will certainly appeal to children.
On the other hand, teenagers can use reactive resin balls if they have the skills.