Life isn't really fun without a passion and certainly without having sports in life one can not simply have a healthy life as sports is the best way to release stress and have a healthy mind and body. Therefore, including sports in our daily life is vital for maintaining a work life balance.
Sports interest may vary with respect to playing and watching. Some adopt it as a free time hobby while others take it very seriously to a pro level. We know that within each industry in the world we have some legends, some pioneers who actually established the grounds for that particularly industry and who lived to the top standards. So, I decided why not to highlight all the superstars and legends in Table Tennis who took this game from lawns to national and international courts.
Although the list of these legends is huge, but I will try to cover the few ones only. So let's have a look on their lives,history and championships!
Top Five Legends in Table Tennis History
The following identified five legendary players of table tennis are those who have devoted their entire life for the sports they love i.e. table tennis thus placing them in the top five players list of table tennis:
Jan-ove Waldner
Liu Guoliang
Ma Long
Zhang Jike
Ichiro Ogimura
1. JAN-OVE WALDNER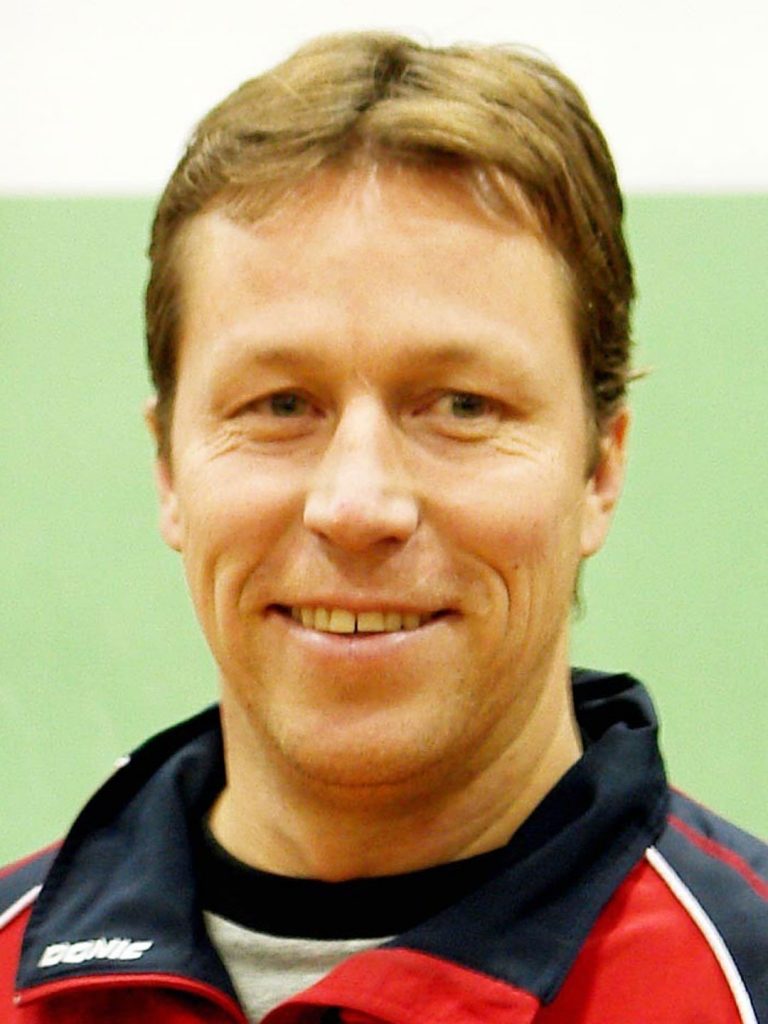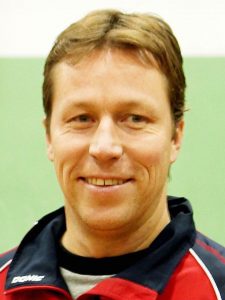 Jan-ove waldner, is one of the greatest table tennis players in history. He was born on the 3rd of October,1965 in Stockholm, Sweden. He had a great potential for playing sports when he was just 16 years old. In 1982, he reached the final of the Europian championships, against a left handed team member named as "Mikael Appelgren". From here his career journey towards the table tennis began.
To bring more betterment and more perfection in his game, he went to China for a training which was held on a national level. He learned all about table tennis in that training and by seeing his Chinese fellows dedication towards the table tennis he got more motivation. By that time he actually decided to start as a "paramount" in his career of table tennis. His playing style was " shake-hand grip".
CHAMPIONSHIPS OF JAN-OVE WALDNER
The championships that lead his table tennis professional career are:
World championship
Olympic games
Swedish championships
Europian championship
He was the gold medalist, silver medalist and a bronze medalist in these championships. He is the most victorious non-chinese player in the history of table tennis. On his superb performance in table tennis, he was named as " EVERGREEN TREE".
Golden words by JAN-OVE WALDNER
"I'm always standing when the ball comes, that's why I don't have to move. I can read the game"
2. LIU GUOLIANG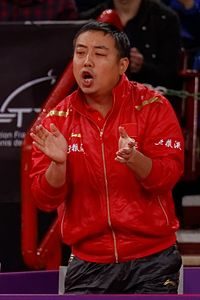 Liu guoliang, also makes his way in the world's top five players of table tennis. He is currently the coach of Chinese table tennis. He was born on the 10th of January, 1976 in Xinxiang, Henan. For the first time, he became the head coach of China's men's national table tennis team.
Under his supervision, his team became gold medalist for the first time in history. His playing style includes pen-holder grip and short pimple-out rubber. Cherry on the top, On 1st December,2018 he became the president of Chinese table tennis association.
ACHIEVEMENTS:
At a very young age 15 when he started his debut from table tennis game.
In 1996, he made another Olympic debut in Atlanta games.
He became the gold medalist by winning 5 sets of the game consecutively
In Sydney, he won bronze in singles because he got beaten by his opponent in the match.
In doubles he won and became the silver medalist.
He left the competition and became the youngest coach head of the table tennis match in 2002.
3. MA LONG
Ma long is a well renowned player of table tennis. He was born on the 20th of October, 1988 in Anshan, China. Because of his best performance he is categorized on 3rd number by the International table tennis federation.
In 2006, he participated in world team championship and by giving the best performance in this championship, he became the youngest world champion at the age of 17 years.
ACHIEVEMENTS:
He won 8 matches of world tour tournaments out of 11 before starting his 22.
Asia cup and world tour grand finale were won by him twice.
Played finals of china national games
He reached the final round of the Asian championships for two times, one he lost and the other one he won.
He won the "every single" title and was the first player who won this title
He accomplished the grand slam and ranked 5th overall.
His current streak is 27 months and it is the longest single reign.
He became the gold medalist in RIO Olympics in 2015.
He got another gold medal in the world championship in 2017.
World Cup winner for two times.
Gold medalist in 2010 for Asian games.
Legendary winner of world tour for 24 times in ITTF.
LIU GUOLIANG said about MA LONG that:
MA had all the tools necessary to be the best, yet at major tournaments, he had so far lacked sufficient mental toughness to play to his full ability when under pressure
MA LONG is known as the best player of table tennis at present.
4. ZHANG JIKE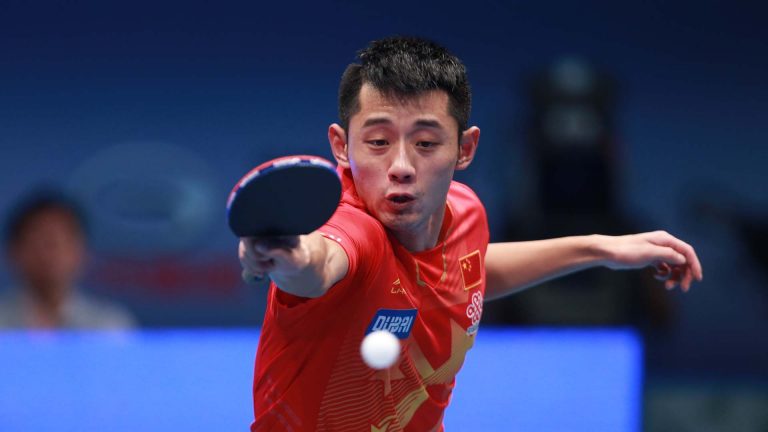 In the list of top 5 best table tennis player, zhang jike is at number 4. he was born on 16th February,1988 in Qingdao. He is also a very well renowned table tennis player in history. He also took a deep interest in table tennis and now he is ranked at number 4 in table tennis. He started his career in 2006 by joining national team.
In 2008 he became so professional in singles that he was named as the master of Chinese table tennis. After 2008, in 2011 he played his first world championship. By beating his opponent WANG HAO he then became the world champion. After 2011, he was selected in the national Olympic games in London. He won two world cups for his outstanding performance.
ACHIEVEMENTS:
He started table tennis when he was just 5 years old and got trained by his father.
His first international debut was made in 2002
He was famous for his unreturnable forehead pendulum, his spectacular forehead smashes and back hand side twists.
In 2010, He was counted in the top 10 players of table tennis game.
He also became the gold medalist in 2010's world cup.
He won three times the titles of singles in International Table Tennis Federation world tour.
In 2010, He won his first Olympic games in London.
Six double titles on International Table Tennis Federation (ITTF) were won by him
For the first time, In 2012, he won the world's championship title on his best performance.
He again won his three gold medals on August 17,2016 by clean sweeping a Chinese team on the podium.
His match awaits in Tokyo 2020 in which he is preparing hard to keep his best performance to maintain his position in table tennis world.
I would like to mention few golden words by ZHANG :
Only passion, great passions can elevate the soul to great things"
5. ICHIRO OGIMURA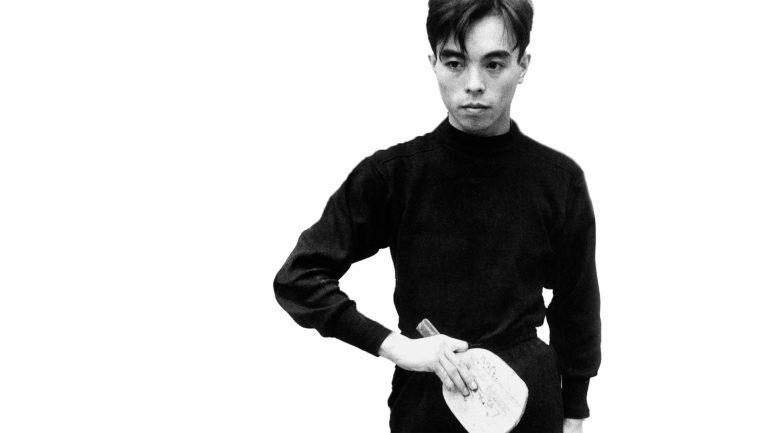 The 5th most perfect player of table tennis was ICHIRO OGIMURA. He was born on the 25th of June,1932 in Shikoku prefecture, Japan. He died on 4th December,1994. He was an orphan, when he was 2, his father died and his mother took care of him.
At a very young age he started playing tennis and then his passion for tennis started building day by day. In April 1948, he started playing tennis when he was 16 he properly went to sports school for learning how to play table tennis.
He wasn't a Chinese table tennis player, he was a Japanese and he won all Japan national championships and he played as the representative of Japan in the world cup championship.
ACHIEVEMENTS:
The playing style of Ogimura was the invention by Ogimura himself.
He invented the ' fifty one percent Doctrine ' himself and made it popular in the world of table tennis.
He was the representative of Japan in the World Cup Championship.
He won 12 titles in his life time while playing in world championship
In 1954 and 1956, he won the title of single.
In 1973, he was declared as an executive member of the International Table Tennis Federation.
In 1987, he then became the president of the International Table Tennis Federation.
He also started coaching in United states, Sweden and in China, after his retirement.
He was quite passionately indulged in the Japanese Olympic Committee and Japanese Table Tennis Association.
He was famous in 'PING-PONG DIPLOMACY' in the 1970's
Ichiro Ogimura was given a nickname of ' PING-PONG DIPLOMATE ' because of his perfect skills and interest in ping pong.
1954, He was the first Japanese goodwill ambassador, who was working for United kingdom.
SPECIALITY OF ICHIRO OGIMURA:
He was dynamically involved in manufacturing table tennis equipment. He designed a footwear specially for the table tennis player. The name of the brand was " KOYO BEAR ". In Britain, these shoes were sold in the company with the table tennis equipment brand which was known as " JOOLA". They also co-branded with logo " JOOLA"
DEATH OF ICHIRO OGIMURA:
He was the best of the best players known in the history of table tennis. He died on 4th December,1994 because of lung cancer. Although he died but his name will always be remembered in the top 5 best players of table tennis.
Wrapping Up
So, this article was all about the top most five best players of table tennis game. Although in the entire history of table tennis there are many table tennis players who have fully devoted their lives for table tennis.
This game is and was the passion for many of the players who made the history in table tennis, but these above discussed five table tennis players are the ones who played so well that there achievements in this sport field is quite unforgettable. They gave their best performances not just to make their name in table tennis world but also to tell the world that what a"A REAL PASSION" is all about.
In my opinion, among all of the above mentioned players my personal inspirations for playing table tennis is ZHANG JIKE and MA LONG because they were so passionate about their interest in table tennis that they started playing this game from their childhood thus devoting their lives to fulfill their dreams and marked their names in golden history. Tell me about your personal favorite in the comment box below!